Norfolk Quilters need You!
We have three vacancies coming up on the Norfolk Quilters Committee, namely
Membership Secretary and two general Committee Members.
For more information please contact any committee member, contact details can be found on the "Contact Us" page. You can open the Nomination Form by clicking here >>>>>
Coming to Norwich
 Doughty's Roadshow
 Wednesday 11th July –  10.00am – 2.00pm
 St Faith's Centre, Manor Road, Norwich NR10 3LF
 £2.00 admission
 Refreshments available
An excellent opportunity to increase your stash!
This website was updated 20th June 2018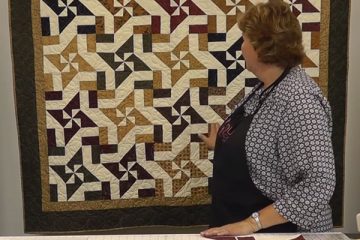 Quite some time ago we said we would post YouTube videos of variations of the disappearing pinwheel from Missouri Star Quilt Company – at last – here is another one, indeed 2 for the price of one! Clicking on … Read More