AGM News!
At the Annual General Meeting in September the subject of the increased percentage taken by NQ from the sales table was discussed. It had been 10% for many years and the committee suggested that it be raised to 20% to cover increased costs. However it was not realised what the financial impact might have on any members who were selling to raise money for a charity. 
After a general discussion the wishes of the members present were taken into consideration and it was decided to revert to the original 10%, which will come into force immediately. 
It was also brought to the attention of the committee that because of the increase a charity lost some revenue and a cheque has been sent to the member to cover this loss. 
At the same meeting the subject of the entrance fee for the Get Together Days was raised. The committee suggested an increase, taking up the charge to £3.00. The members present felt that this was not sufficient and decided on a charge of £5.00 for the day. This will come into effect at the GTDay on 24th March 2018 at Wroxham.
This website was updated13th February 2018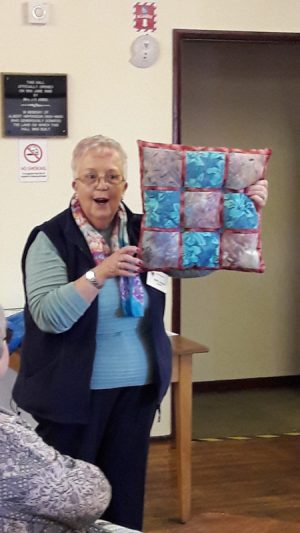 36 members plus committee had a pleasant day at the new venue of North Tuddenham Village Hall. Greeted by Linda Turner and with tea and coffee made by Janet Ireson, Lesley Griffin and Christine Harrow and the resplendent new NQ … Read More